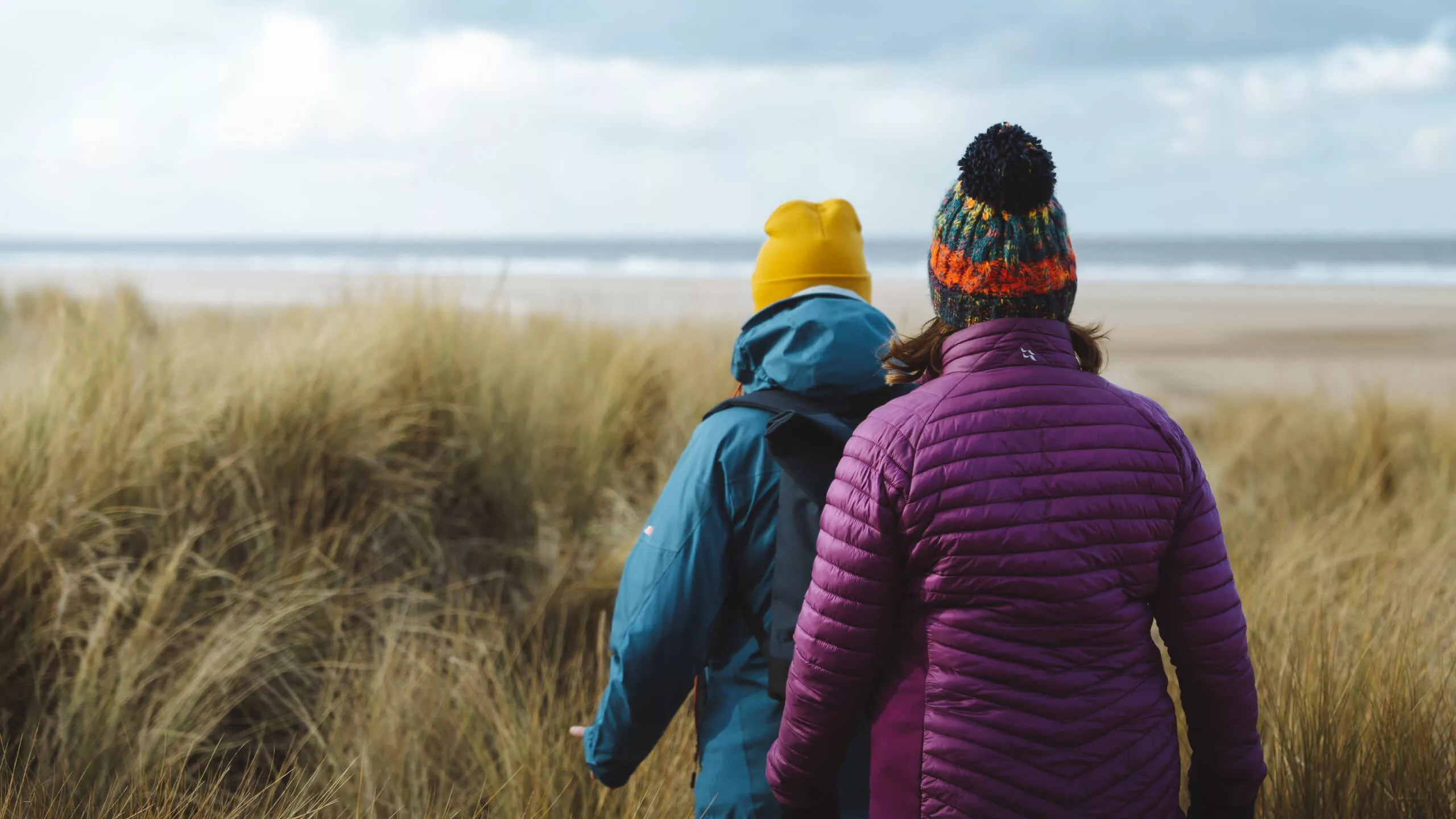 Discover a landscape alive with nature
Walking
In our element, in the elements
Walking is one of the best ways to explore the Norfolk Coast.
Whether it's a short walk with friends or a long-distance adventure, we've got a huge range of off-road routes, many of which are accessible.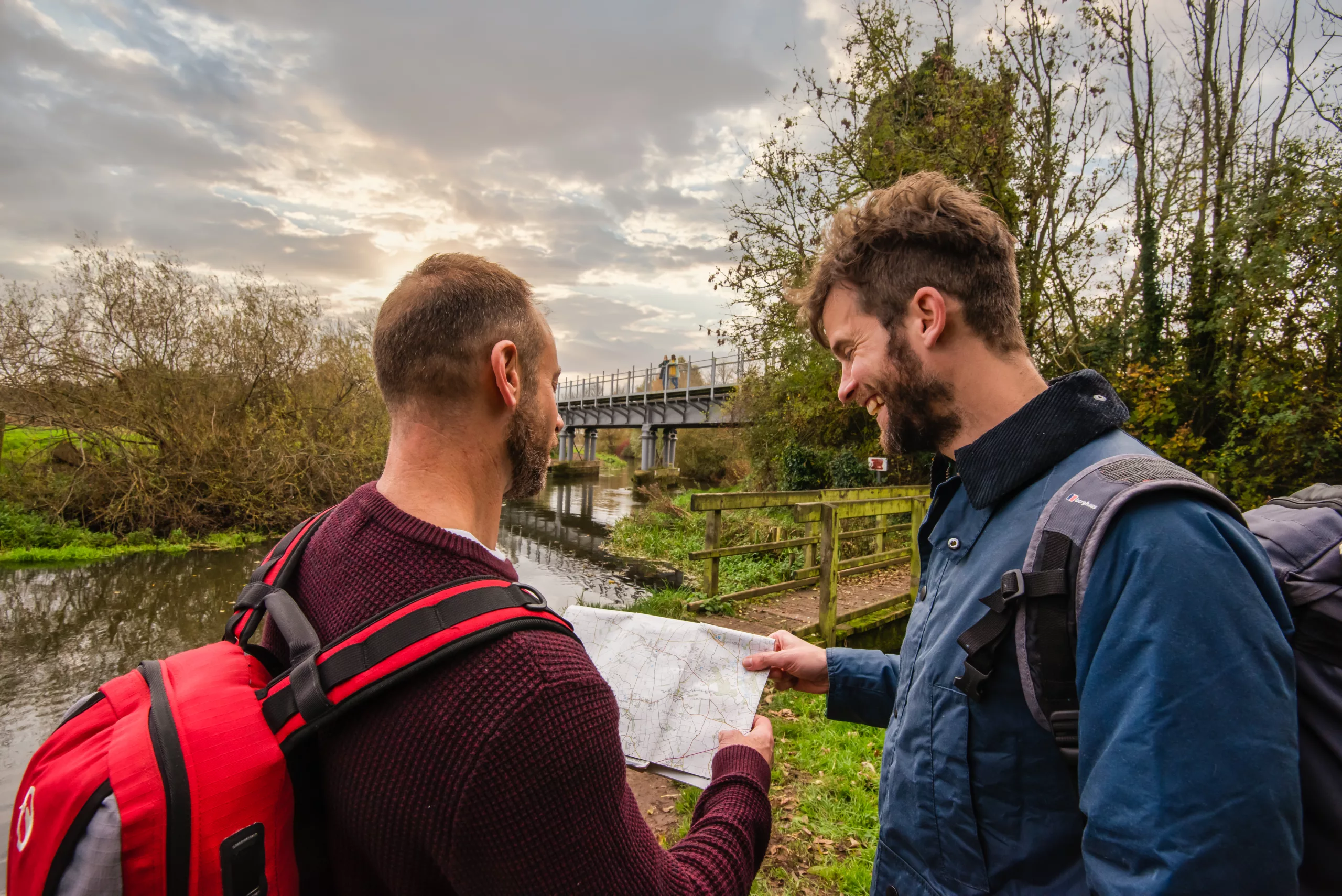 National Trail
The National Trail combines two walking trails; Peddars Way and the Norfolk Coast Path. Follow a 49-mile Roman route from near Thetford to Holme-next-the-Sea, where you can access the 84-mile coast path. See the National Trail website for more inspiration.
National Trail
National Trail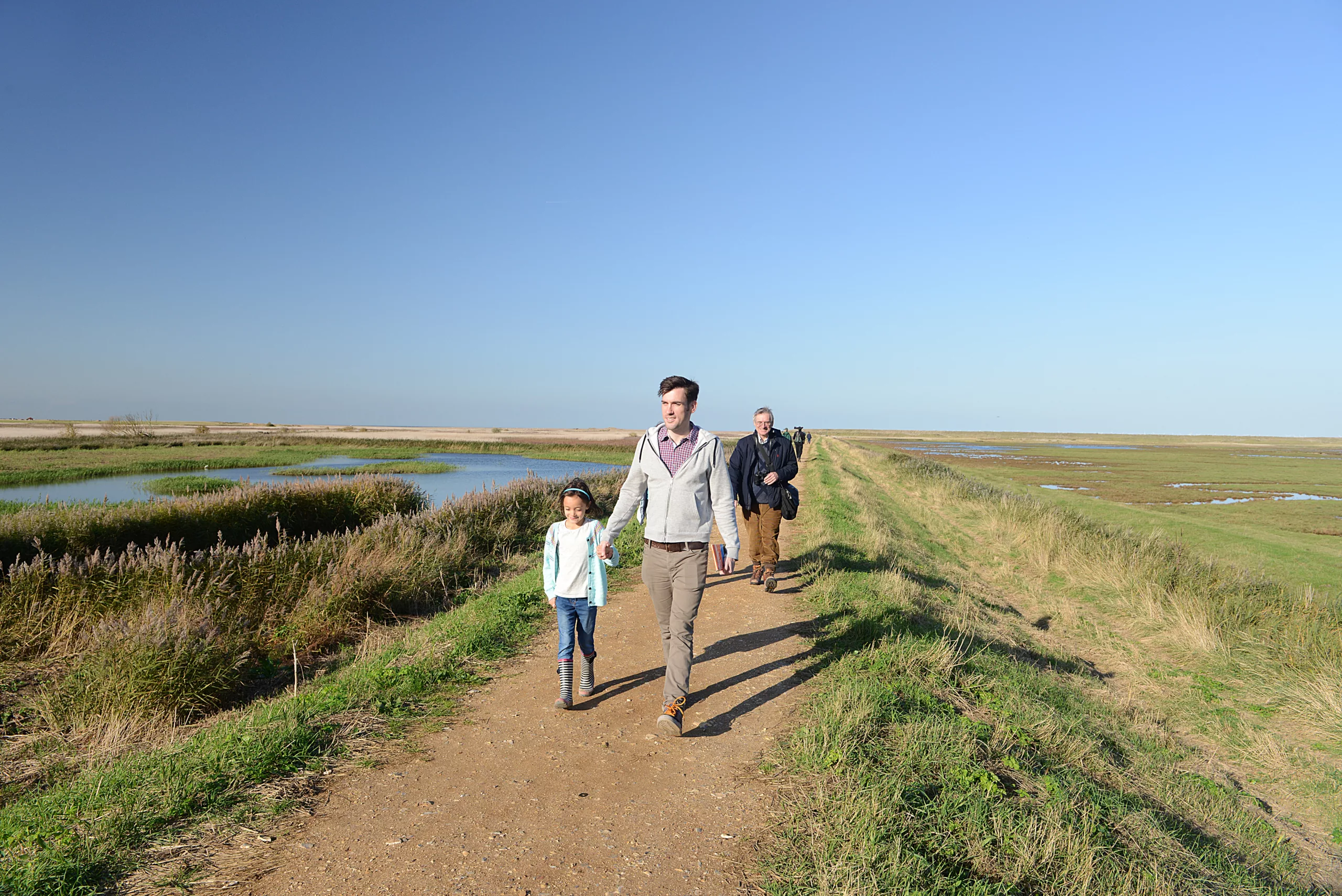 Norfolk Trails
Norfolk Trails feature long distance trails, short and circular walks, cycle routes, and access-tested trails. Some walks are within the Norfolk Coast Protected Landscape area, plus plenty more in the wider county. See the Norfolk Trails website to find out more.
Norfolk Trails
Norfolk Trails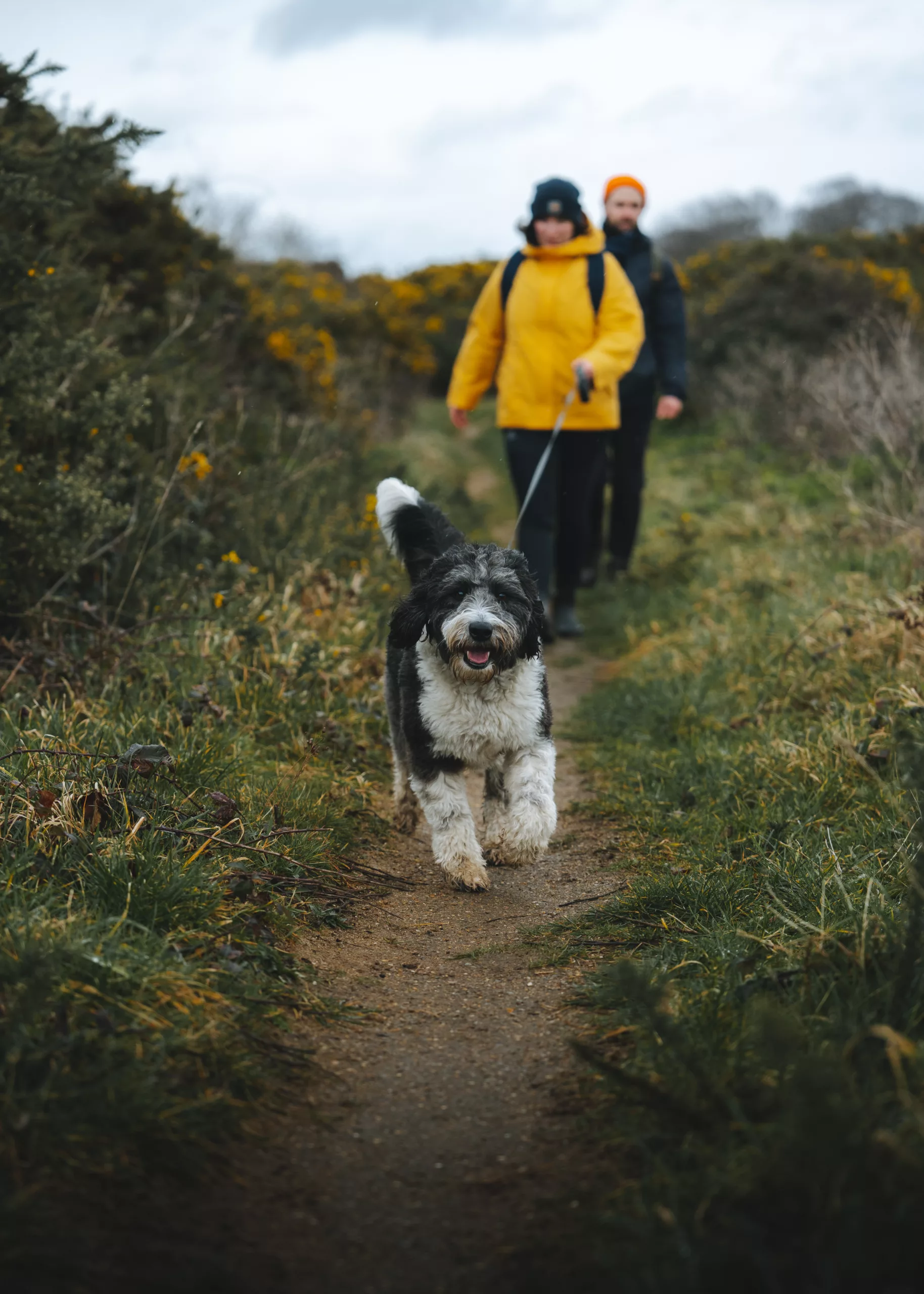 Visitors with dogs
Visitors with dogs are very welcome, and there are plenty of outdoor spaces for you to enjoy on the Norfolk Coast. Here are just a few simple tips, such as access at different times of year, that will help you plan your visit and also protect our important wildlife.
Visitors with dogs
Visitors with dogs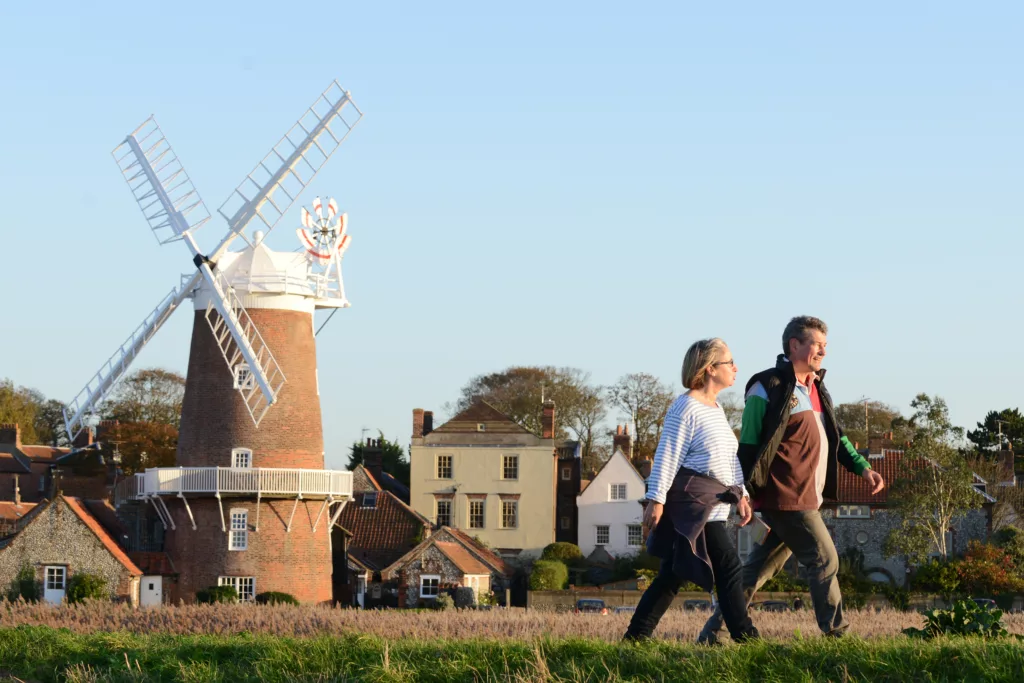 Norfolk Coast Path
Starting from Hunstanton with its iconic red and white cliffs, rockpools and shipwrecks, the 84 miles to Hopton-on-Sea takes you through a living coast in perpetual motion – often wild yet sometimes serene.
The more you explore, the more it comes alive before you. Tides circulate, saltmarshes embrace hidden harbours, windblown dunes rest briefly by a row of beach huts. Pine woods softly sway and sigh.
Pass the discovery site of Seahenge at Holme Dunes. Roam along the vast, sandy shores of Holkham and Wells-next-the-Sea, and through our Deep History Coast, which has revealed  spectacular finds (a mammoth).
Thriving seal colonies and flocking pink-footed geese are just some of our spectacular natural off-season shows.
Find your Norfolk experience
Sheringham Park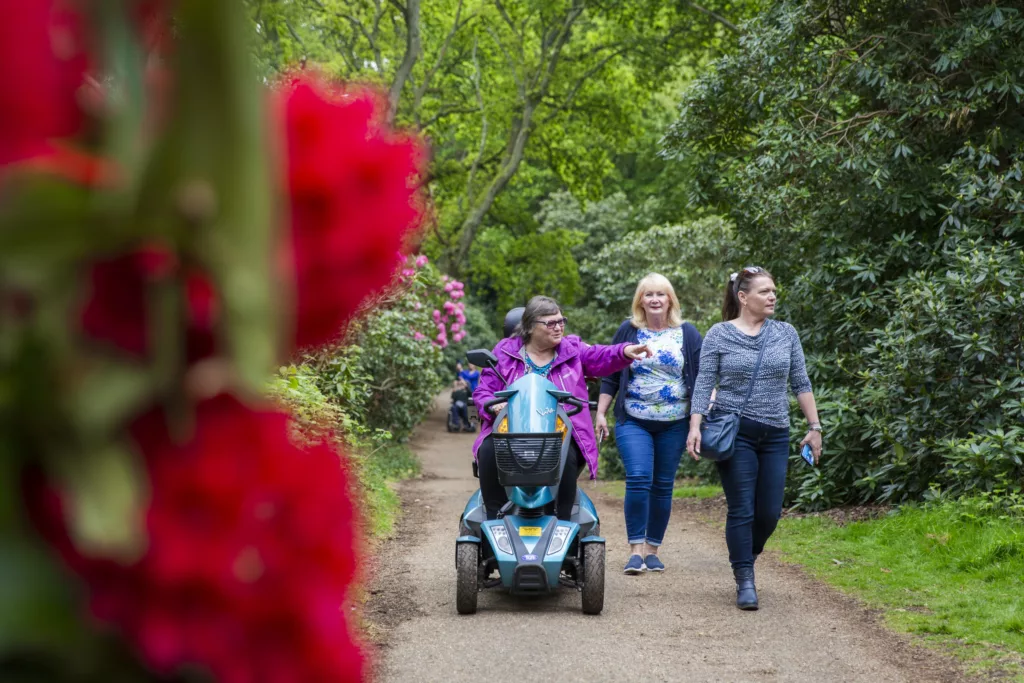 Sheringham Park
The park rolls over nearly 1,000 acres of landscaped parkland and wooded glades. Paths meander through magical landscape down to coastal cliffs for glorious walking all year round.
Longshore walk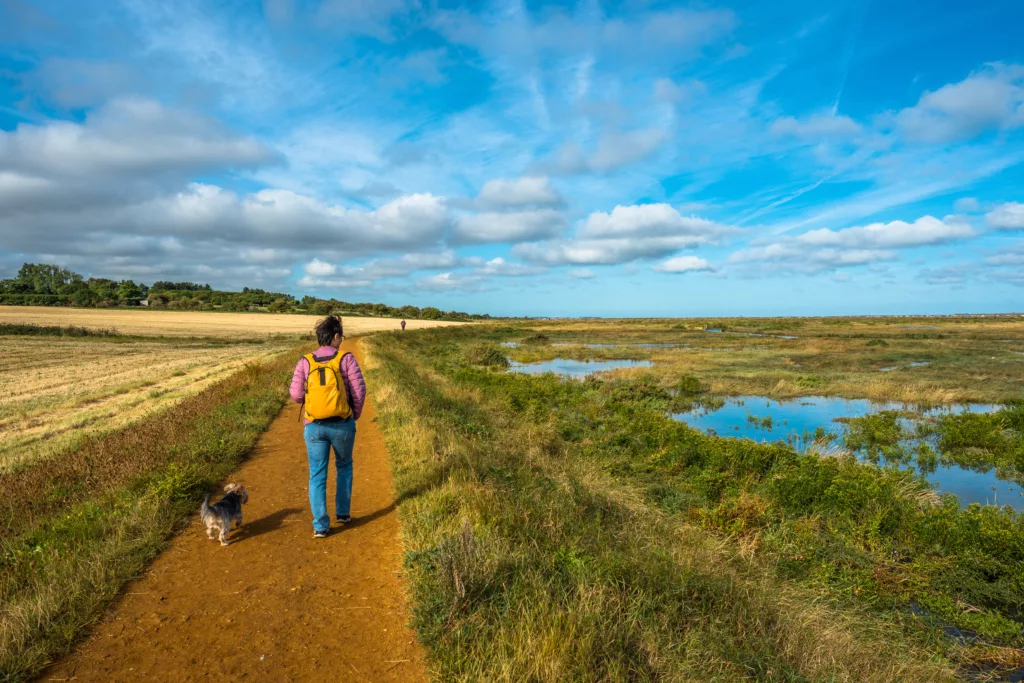 Longshore walk
Make time for yourself with this beautiful coastal and marsh walk. Enjoy the sights of the shingle ridge at Cley beach and the orange-billed oystercatchers probing the marshes for shellfish.
Deepdale Farm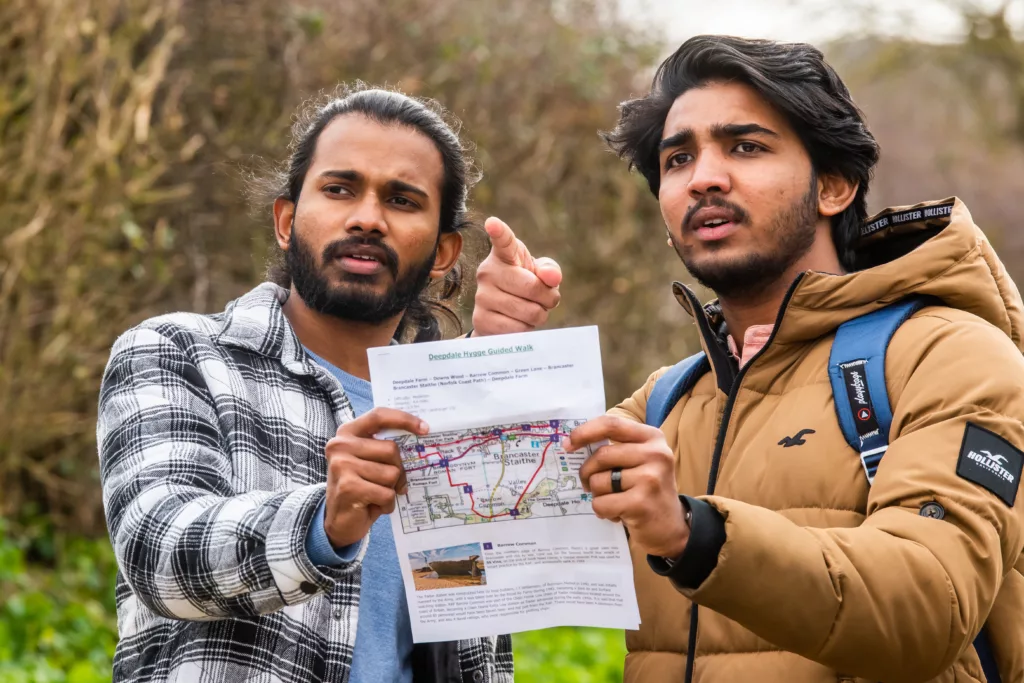 Organic Farm walk
Learn on this Deepdale Organic Farm guided walk how the land works under Norfolk skies and which crops and techniques are helping transform farming practices and soil fertility.