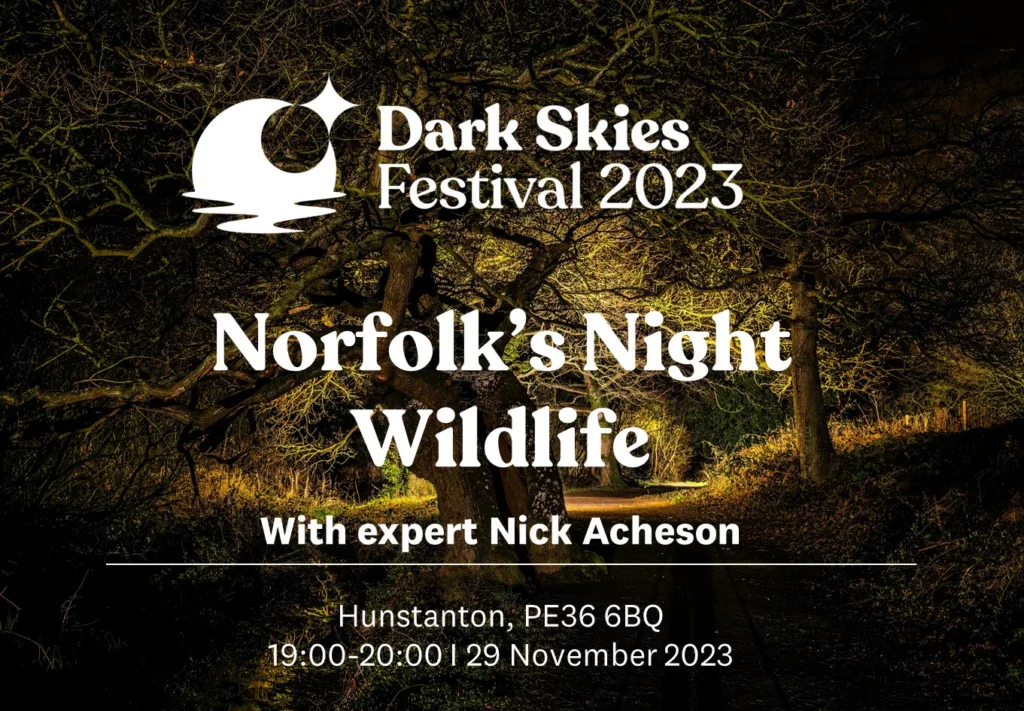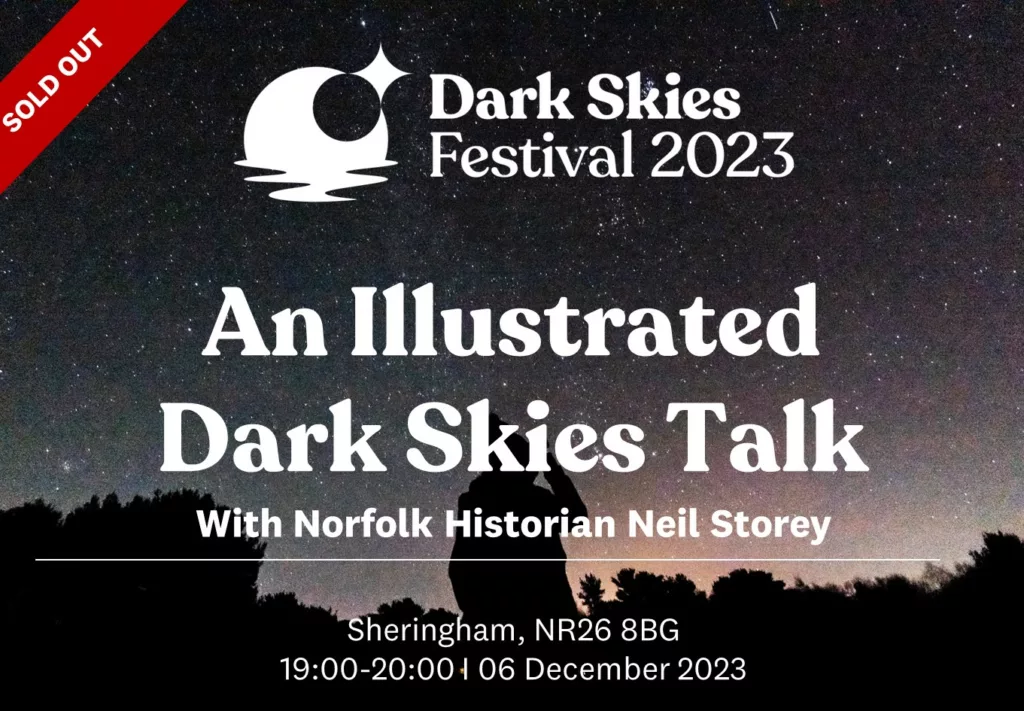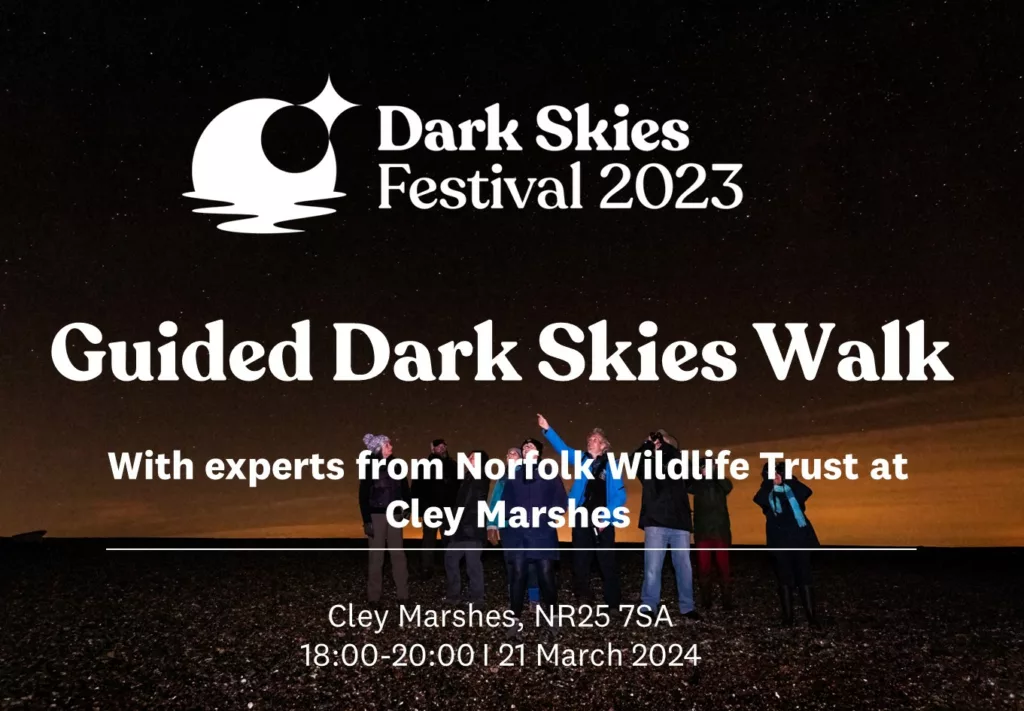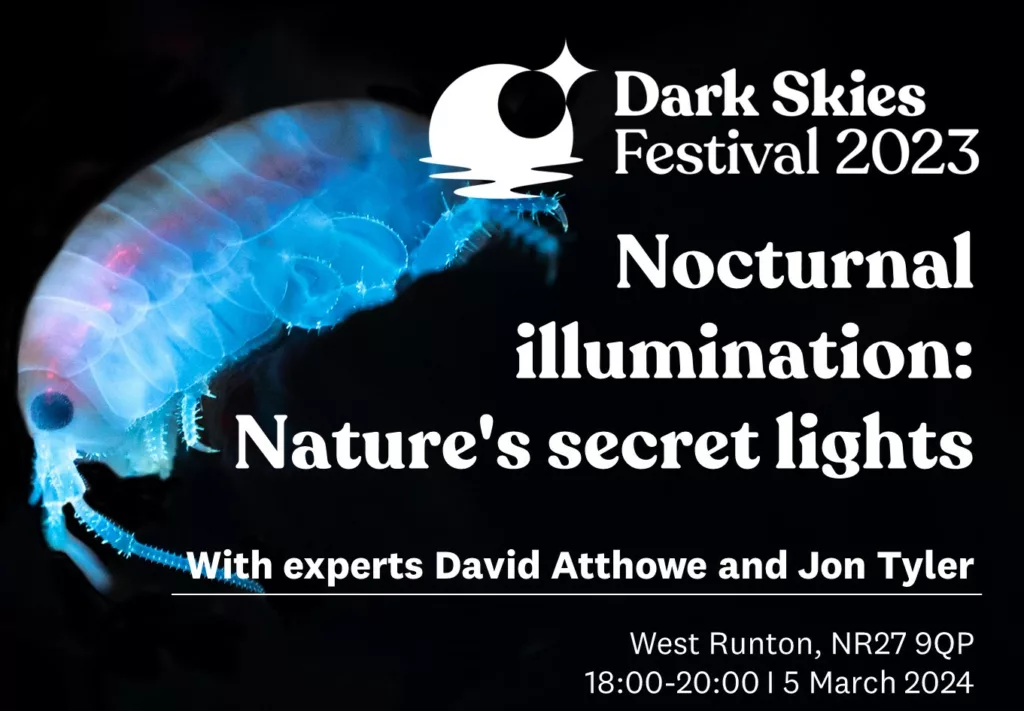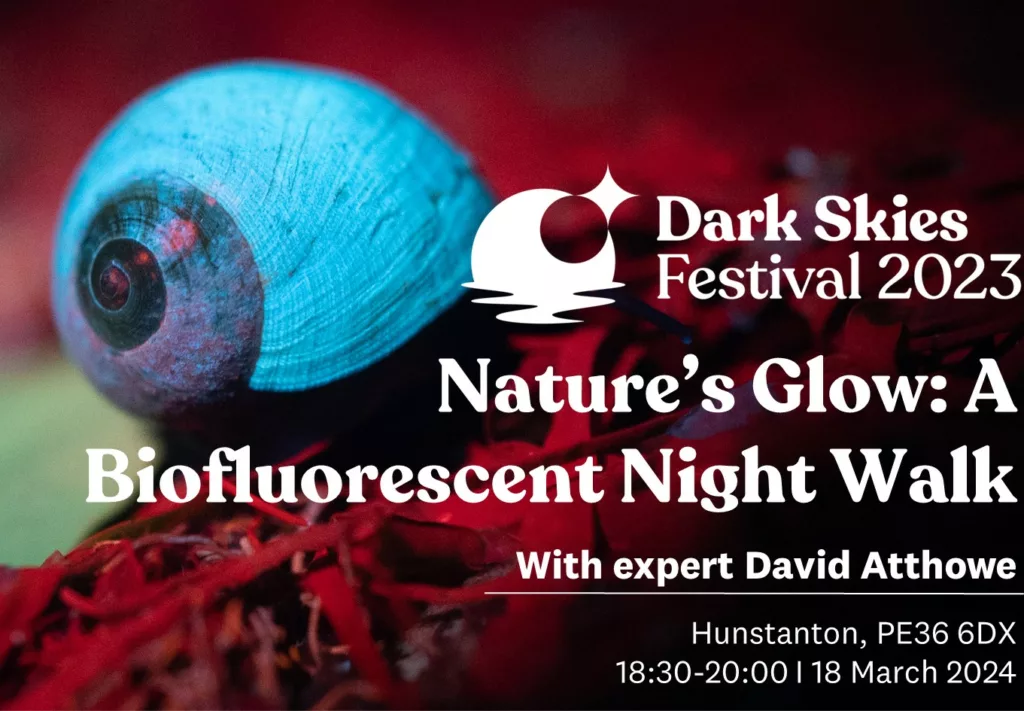 Project summary
Norfolk is one of the darkest counties in south east England. In fact, some locations within the Norfolk Coast Area of Outstanding Natural Beauty (AONB) are as dark as those in the Forest of Galloway or Exmoor National Park (which are internationally recognised as Dark Sky Reserves). There is a need to preserve the night skies and landscapes of the county, and of the coast and Broads in particular, to retain its rural character and enhance the benefits that darkness brings to the health and well-being of people and wildlife. This will directly contribute to the statutory purposes of conserving and enhancing the Norfolk Coast AONB, as well as to landscape scale conservation initiatives, nature recovery and further recommendations made by the recent Glover Review.
Aims
The Norfolk Coast AONB Dark Skies Festival aims to:
Celebrate the pristine dark skies and landscapes of the Norfolk coast
Raise awareness of light pollution issues
Encourage everyone to 'do their bit', to preserve our dark skies
Background
The Norfolk coast is one of the darkest places in the UK. The dark skies contribute to its rural character and feelings of tranquillity and wilderness (which are key qualities of the AONB designation)
Darkness is essential for wildlife – a diverse range of animals and plants make use of the darkness for feeding, evading predators, navigation, migration, breeding, pollination, or simply to rest
Darkness is necessary for our health and well-being – it resets our biological clock and reduces stress
The dark is not something to be wary of but embraced – it enables us to connect with ourselves and nature in a new/different way
Light pollution is an increasing problem, but everyone can "do their bit" to reduce light pollution and be ambassadors for dark skies in their local area
Dark Skies Festival
Our dark skies work has gained significant momentum in recent years as our engagement with specialists and communities has increased and public awareness grown. Our aims and messages have remained quite stable but our work has evolved and adapted and been led by that growing awareness and by the gathering momentum and coverage that dark skies is getting nationally. We contribute to those UK wide efforts as well as use them to inform our own dark skies initiatives in the AONB.
Our Dark Skies Festival 2023-24 launched on the 4th October 2023.